Year 4 2019 - 2020
Miss Smith
Mrs Cash
Welcome to Year 4
Welcome back to the Autumn term. We hope you had a restful summer break and enjoyed the sunshine! It was great to see you all looking so smart for the first day back at school and even better, everyone on time!
Temples, Tombs and Treasures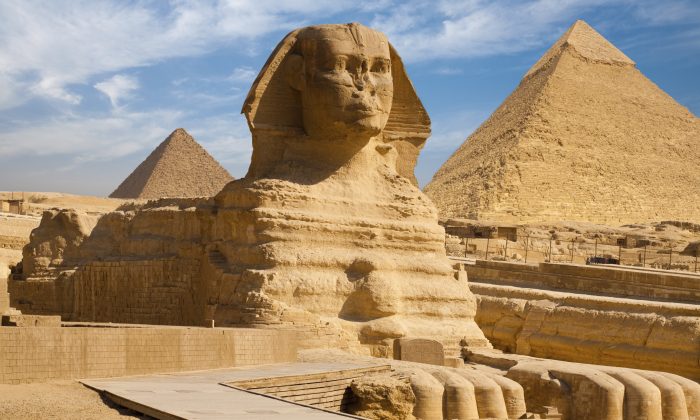 Our topic this autumn term is 'Temples, Tombs and Treasures'. During this topic, our focus will be on Ancient Egypt. We will begin the topic by looking at where Egypt is on a world map in comparison to the UK. We will look at the weather, farming and daily life in Egypt. Throughout history, our focus will be on the River Nile and why is was so important. We will study King Tutankhamun, pharaohs, the great pyramids, hieroglypics and mummies and tombs. There will be lots of new SPAG and lots of opportunities for writing, including poetry, setting descriptons, instructions, diary entries and narrative. We will even include lots of forest school activites including, designing and making a shaduf!
Homework
Homework will continue the same this year and will consist of Spellings, Timestables and Reading. Each week, the children will learn a new spelling rule and a new set of timestables, and will be expected to complete activities based around these at home. As always, reading homework is expected every night for at least 10 minutes. The children will recieve a levelled book that they will be expected to read each night and will be changed weekly. Alongside this, the children will have access to 'Bug Club.' There will be special prizes for those children accessing Bug Club and completing books regularly
PE
PE lessons will take place on Wednesdays - full PE kit (including pumps and outdoor trainers) will be needed, this will remain in school and get sent home at the end of each half term
Forest School sessions will also take place on a weekly basis- outdoor clothing (including wellies or walking boots) will be needed. This will be sent home weekly.
As always, if you have any questions or concerns, please feel free to speak to me at the end of the day or schedule a longer appointment. Thank you for your continued support and we look forward to seeing you over the year.
Miss Smith and Mrs Cash
Year 4: Blog items
There are no blog items to display
Year 4: Calendar items
There are no Calendar items to display