Year 2 2016 - 2017
Miss Smith
Miss Lamb
Mrs Heywood
Welcome to Year 2!
Welcome back to the spring term.
Our topic is...
Jack and the Flum Flum Tree
Jack and the Flum Flum Tree is a book by Julia Donaldson. Jack's Granny is sick with a bad case of the moozles! The only cure is the fruit of the fantastic flumflum tree which grows on the faraway Isle of Blowyernose. It's a perilous journey, but Jack bravely sets sail, with a motley crew of only three and a large patchwork sack that Granny has filled with an odd assortment of items from chewing-gum to tent pegs. But what use will they be against hungry sharks, a leaky boat and a thieving monkey?
During this topic, the children will write a non chronological report about the island of Blowyernose, a letter home to Granny, a set of instructions for making porridge, a description of the flum flum fruit and an alternative ending to the story. They will learn about 'islands' and we will look at the four countries that make up the UK, aswell as the continents and oceans of the world. The children will design their own boat thinking about properties of materials so their boat floats. What a fantastic topic! I hope you enjoy it.
Homework
Homework will be sent out on a Thursday and be collected the following Tuesday. This is compulsory! Along with homework, reading books will be sent home and children are expected to read every night. Once your child has read please fill in the reading record.
Snack money
Snack money is £1.25 per week and should be paid into the kitchen on a Friday for the following week. If your child prefers, they can bring in their own healthy snack.
PE
Year 2's PE sessions are Monday and Wednesday afternoons. Please make sure your child has a full PE kit in school and no jewellery. PE kits will be sent home every half term to be washed.
World Book Week
During World Book Week, we looked at the picture book Chalk by Bill Thomson. The children loved drawing their own pictures with magic chalk and writing their own stories to match. We even had a dinosaur visit us in class. What an awesome week!
The children looked fantastic in their favourite character costumes and we appreciate all the effort each family made. Don't forget Book Fair is week commencing 13th March. Well done to Skylar from our class who won the £5 book voucher.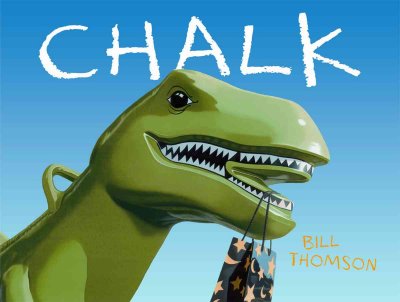 Files to Download
Year 2 : Blog items
There are no blog items to display
Year 2 : Calendar items
There are no Calendar items to display